Contact us to destroy your old hard drive.
We will return a Certificate of Destruction to you after dismantling and separating your hard drive.
View a short video of our mobile equipment.
A few other videos of equipment (mobile) to destroy your hard drive and amuse others.
We reccomend that you do not try these at home.
Video1
Video2
Video3


More information (pictures 1, 2) of the final hard drive disposition (Aluminum Melting Process) coming soon.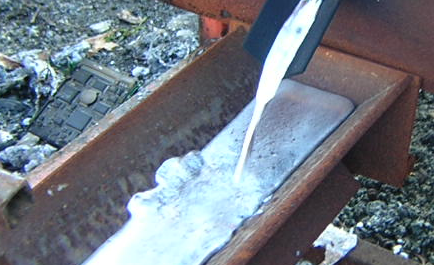 We also provide complete computer recycling services.
Visit our parent site for computer recycling information.